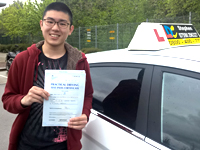 Alan Tong
Passed 1st time
I took a semi intensive course with Stephen over the course of a month and passed first time with just 4 minors. The LDC materials were great and coupled with Stephen's composed and memorable teaching style, it really helped build up my confidence in preparation for the test. Stephen has been a great instructor and I'd recommend him to anyone learning to drive!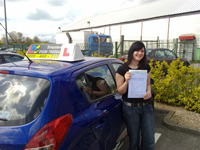 Amy Hiley
The LDC system of DVD's and Workbook was a great, it means that I had lessons I was well prepared for and that's good value for money! I did not have to spend a lot of time listening to new ideas and concepts. Stephen was a professional calm driving instructor at all times.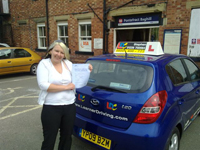 Roberta Body
Wow, passed first time with just 2 faults!! Thanks Stephen! The LDC system really has come up trumps!! I was always ready for my lesson having looked at the DVD's and workbook before we started, and did it show with that result! I would recommend Stephen to everybody.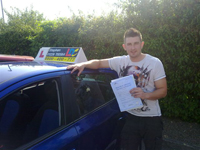 Steve Cooper
Stephen was a real help getting me through my test, my nerves were terrible but using the LDC system meant that I was fully prepared to pass my test. Stephen worked hard at keeping me calm.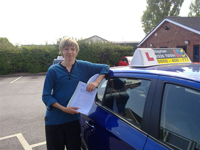 David Jacquett
The workbook and DVD system helped develop my driving skills quickly. Stephen worked hard to get me passed my test.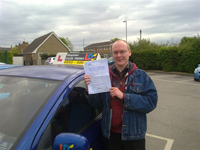 Mark Lee
Stephen worked hard with me to get through my test, the DVD and workbook system helped a lot. Stephen's faith in my abilities and his teaching skills helped me keep on the path to passing my test even tough I felt like giving up. Thanks Stephen for my Full Licence!!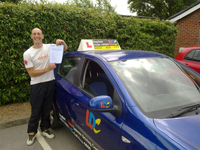 Ricky Hardman
Yes, Yes, Yes, that's all I could say when the Examiner told me I had passed my first test with Stephen! The DVD and workbook system helped me prepare for each lesson. I would recommend Stephen to everybody. Thanks Stephen.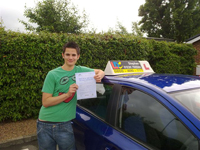 James Farimond
Thanks for getting me through my test Stephen! I'm happy to recommend Stephen to anybody!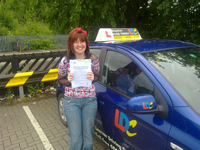 Alex Hincliff
Passed 1st time!! Thanks Stephen for all you support! The LDC System helped me a lot, having the DVD's to watch and the workbook to work on meant that I was prepared for each lesson. Thanks Stephen, I'm happy to recommend you!!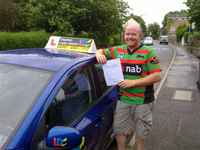 Wayne Burns
I took a week intensive course, started on Monday morning and Passed on Friday afternoon! Thanks Stephen, It does what is says on the tin! The LDC system of workbook and DVD's allowed me to be fully prepared for each day and get the best out the intensive course! I am happy to recommend Stephen.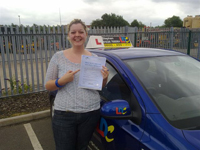 Rosy Dalley
Thanks for you faith and support, my nerves played a big part in my test. Stephen made sure that I had all the skills I needed to pass my test. I took a Pass Plus course after my pass and it was very worthwhile, giving me a great deal of extra confidence to drive on my own. Thanks Stephen, you are highly recommended!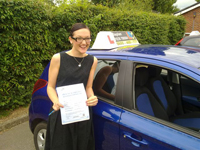 Sam Sainsbury
Thanks Stephen, free from the misery of public transport, freedom is great, I can go where I want when I want! I would recommend Stephen.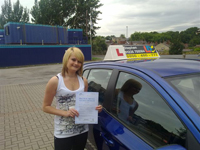 Sophie Dyer
Thanks Stephen, the LDC system helped me be ready for each lesson. You where always calm, encouraging and polite.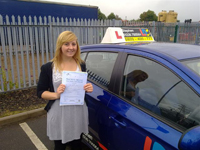 Abigail Stoner
Passed first time- Yepee! Thanks for your support, you were always excellent and even collected me from college. Pass Plus gave me lots of extra confidence. Highly recommended!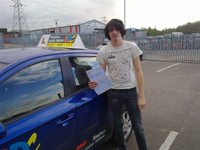 Odin Ogle
Passed with just 2 faults Excellent! Thanks Stephen, the LDC system helped me, having the workbook and DVD's meant I was able to get the best out of the course of lessons. Stephen was always polite courteous and professional and I am happy to recommend him.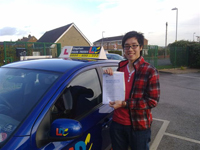 Sunny Deng
Stephen didn't just teach me to pass a test, he taught me to drive! The LDC system was really useful, watching the DVD's and working through the book before the lessons was really important so I could get the best from Stephen's time. Doing Pass Plus has really boosted my confidence. If you need a driving instructor phone Stephen.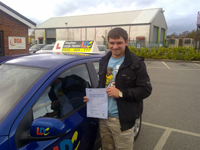 Josh Lucas
I did a test booster course in a week and passed 1st time! My initial test in Doncaster was cancelled when arrived at the test centre! I then got a quick replacement 2 days later in Barnsley and Stephen made sure I was ready to pass and I did! I also did Pass Plus and that was a great way to improve my confidence and skills. Stephen was always courteous, patience and professional, he is an excellent instructor, I'm happy to recommend Stephen.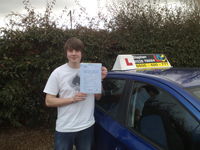 Ash Ward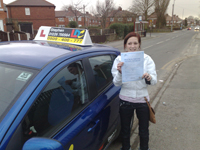 Michaela Heaps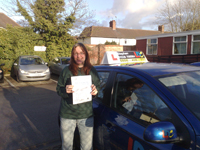 Anne Marie Holdridge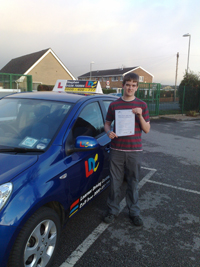 Matthew Muirhead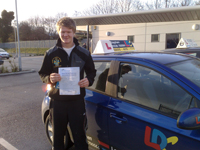 Ben Booth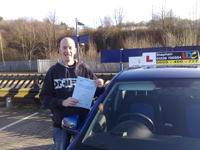 Dave Shepherd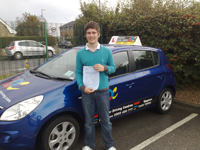 Rob Goodall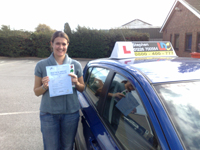 Vicky Seddon
I want to say a huge thank you to you for getting me through my driving test, something that at times I never thought possible! I originally took lessons several years ago and then again earlier this year but felt as though I wasn't making progress and was wasting money. Therefore I was a bit dubious taking on another instructor. I needn't have been though, you were great from the word go. Very patient, you explained everything well and made me feel confident with my driving. The 2 hour lessons were so much more beneficial especially doing them over a short space of time. Its so much easier now, I can't imagine ever catching a bus again!! Thanks a lot Stephen for all your help!!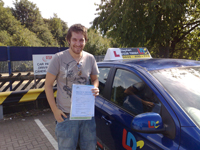 Mark Davies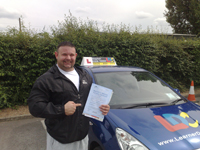 Gez Barker
I want to say that you were a excellent instructor professional at all times but good at teaching i would not have succeeded with out your help many thanks all the best from Gerhard.