Mehmet
First Time Pass
Stephen is an extremely wise, knowledgeable and calm instructor. Our lessons were always at ease and peaceful. He was extremely confident and re-assuring at times when I made a mistake and made sure I understood what was wrong and why. I 100% recommend Stephen to anyone who wants be a safe, well taught driver.
Charlotte
A refresher course, starting from the beginning.
Charlotte had not driven a car in such a long time, she requested that we start from the beginning as we would with somebody who had never driven before. This is what she said: "Stephen is the driving instructor that every single person should learn to drive with. His care and patience, as well as high standards, ensured that I never felt in anything but the safest pair of hands. Thank you so much" Unfortunately, we don't have a photo of Charlotte.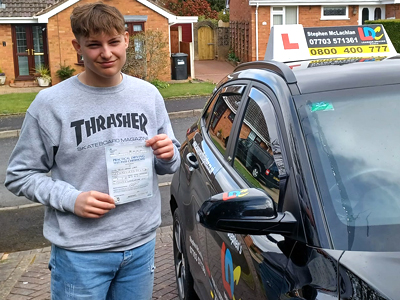 Jacob
Well done. An amazing result.
Very kind and calm when something goes wrong. Gives a lot of tips and tricks to help make driving easier. Listens to what I have to say.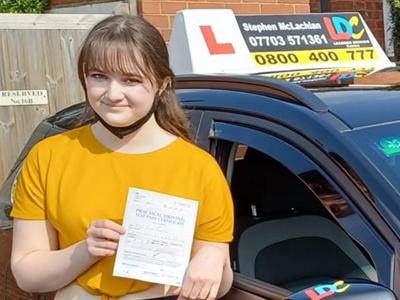 Evie Tonks
Congratulations - Passed First Time
Stephen was absolutely brilliant and super supportive throughout the lessons. Information was provided clearly and lessons were flexible enough to cater to what I needed at the time. I felt very prepared for my test and felt that I had a good amount of experience with driving under all conditions. I felt very comfortable and safe while driving, before going into the test I felt confident about my own abilities and that I knew what would happen in the test. I used the workbook regularly and found the ability to track my progress very useful. The workbook was most useful in the run up to the test to check my knowledge, especially with the show me tell me questions. I used the videos for the manoeuvres but not often for other aspects of driving.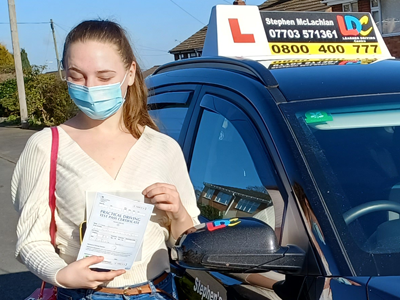 Chloe
An excellent Result - Well Done Chloe
Stephen is extremely patient and has guided me through every aspect of learning to drive safely. He is professional and remains calm, which in turn has helped me to do the same. He has been a huge confidence boost for me and I highly recommend him as a driving instructor and his teaching methods. He helped me become familiar with difficult routes and has always been able to answer questions on things I have been unsure of.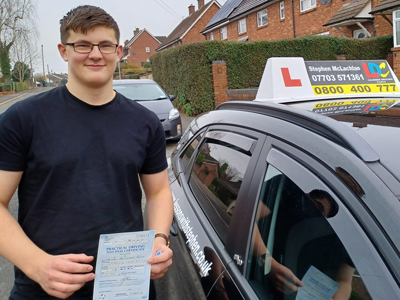 Jon Hunt
Congratulations - An excellent First Time Pass
Very good instructor, gives clear and worthwhile lessons. Would recommend.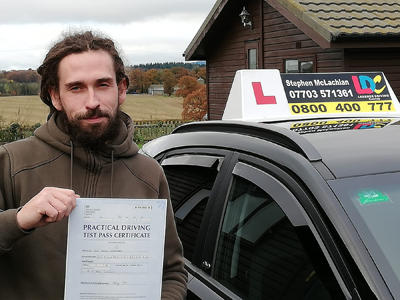 Scott Woodward
First Time Pass & No Faults
Stephen is an amazing instructor, calm and collected. Will recommend him to everyone.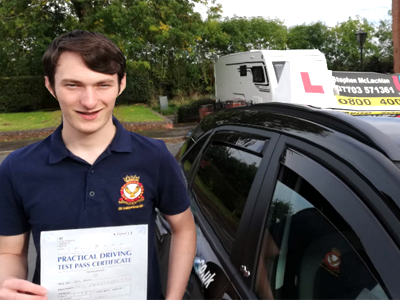 Sam
An Excellent First Time Pass
Stephen is very patient and is a understanding instructor. He was an amazing instructor, I wouldn't have wanted anyone else. The LDC workbook was useful as it allowed me to see what areas of driving I needed to improve on and how I was progressing.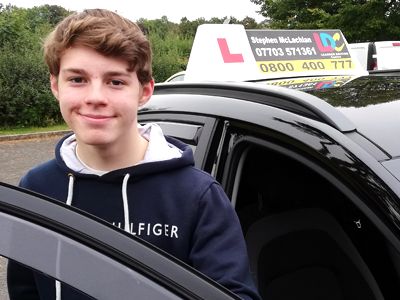 Ben Beacham
Well Done - A First Time Pass
Stephen was a great instructor and helped me to increase my confidence as well as teaching me to drive.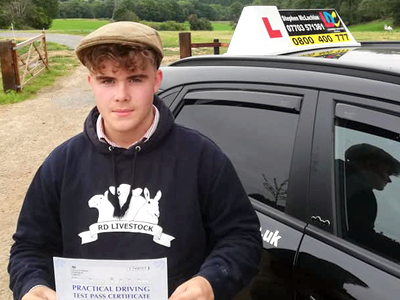 Rupert Dale
An Excellent Result - Well Done Rupert
The best out there, the way he gives priority near your test. When he asks how you are and family. He deserves a medal.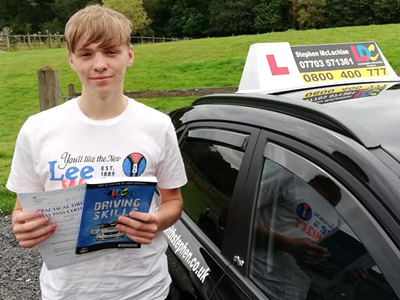 Harvel Levell
A First Time Pass
I found my lessons to be very progressive and I never felt I wasn't progressing as fast as I could and whenever I had any questions Stephen was very informative. I found some of the LDC workbook useful especially the progress tracking and correlating that to the pages in the book.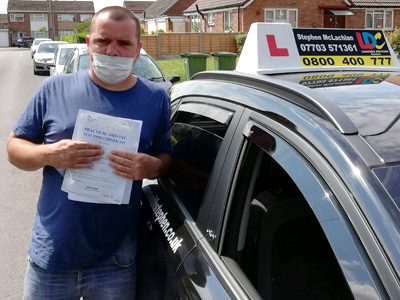 Steve Sutcliffe
Passed First Time
Stephen's instructions are very easy to understand and he is good with his timekeeping. He is very supportive and guided me the right way. One new happy driver.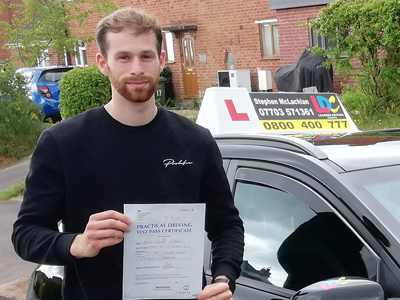 Adam
First Time Pass
Calm. Always tells me where I can improve. Stephen has shown me tips and ways to improve my driving. Will fully recommend him to anyone learning to drive.