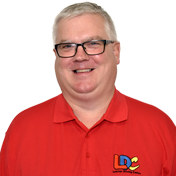 About me
Hi I'm Stephen, I am a fully qualified Government Approved Driving Instructor (ADI) and I am passionate about road safety.
I live just outside Kidderminster with my wife, daughter and three dogs. Before I started my training to become a driving instructor, I worked within the engineering industry before training as a teacher where I gained over 20 years' experience and obtained outstanding results from my students, this provided me with real satisfaction; especially seeing students achieve their best potential.
I decided to train to become a driving instructor because I wanted a job with real satisfaction as well as being my own boss and there is nothing better than seeing someone pass their test first time knowing that I helped them achieve it.
I was very fortunate to be trained by LDC in the latest adult coaching and training techniques so that you can be assured the training that I provide will be of the highest standard.
I chose to work with LDC because everybody is different and learns in different ways, the LD System allows for flexibility in lessons so that you learn to drive safely at a rate that suits you. I aim to make every lesson enjoyable and as productive as possible. The LD System just helps me to do this more effectively so you are then better prepared for your driving test.
Lessons are always conducted in a calm, friendly and relaxed manner as I firmly believe in making pupils feel at ease during lessons.
Well I hope this gives you a brief idea about me so please feel free to click here to "Contact me"